一隻收音機,
佇立在白色的空間中央。黑白分明。 
它作為一個見證者,默默的收集著在這個空間所發生的一切。
它不僅僅是一個數碼產品,更是一個進入回憶的載體。在人們走進這個空間(錄音機的收音範圍)的瞬間,便已經介入了作品的創作,每一秒都將被記錄。 
在這裡發出的一切聲音都是客觀的"當下"。
它在福州路655號這個空間,
一共收錄了5個小時的聲音,
然後像1950年代的實驗者把磁帶錄音的素材重新組合那樣,
我把收集得來的我存在/缺席的那些"當下",
以波譜圖的形式轉換成視覺符號,
擷取、反轉、拉長、重組,
最後像一张拍立得照片一样,
過去被定格在一個個黑色相紙盒子裡。
於是線形時間被切斷再排列,
"當下"成為 "過去",
無聲的圖像將重新呈現人、物與空間所發生過的關係...... 


A recorder, standing alone in the space.

Sharp and determined.

Like a witness, collecting the facts.
It is not just a digital gadget, but also a carrier of memories. When people step into the recording area, each and every second has been recorded. They are contributing with the piece. Everything happened at that moment is in the "objective present".
Like those musique concrète style of sound collage, these recordings as sound sources will be spliced, reversed, time-stretched, recomposed, and then represented in spectrogram form like an Instax picture.
"Memory is inherently constructive . . . 
we remember by rebuilding the past from bits and pieces—
and the same ability helps us imagine the future" 
Daniel Schacter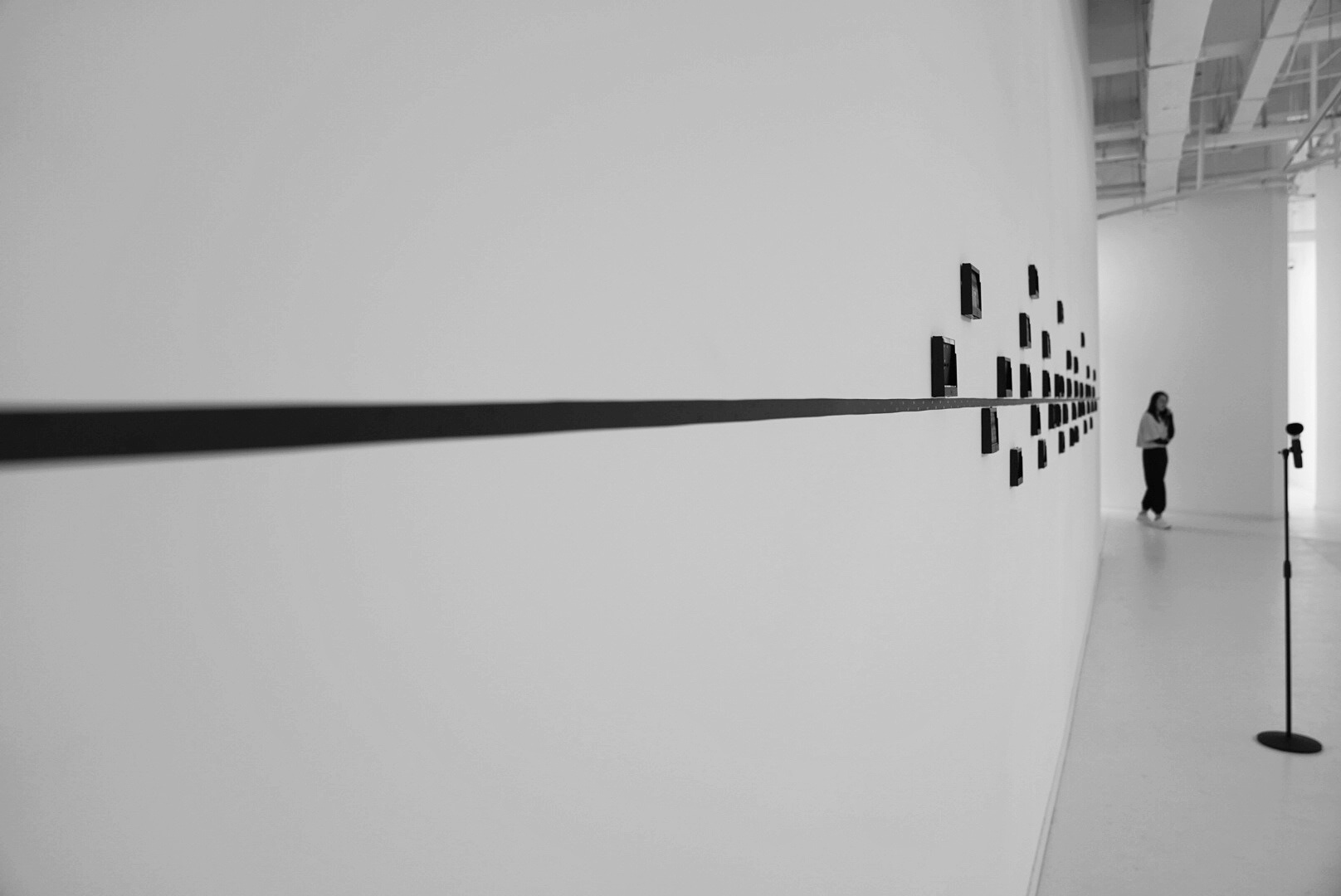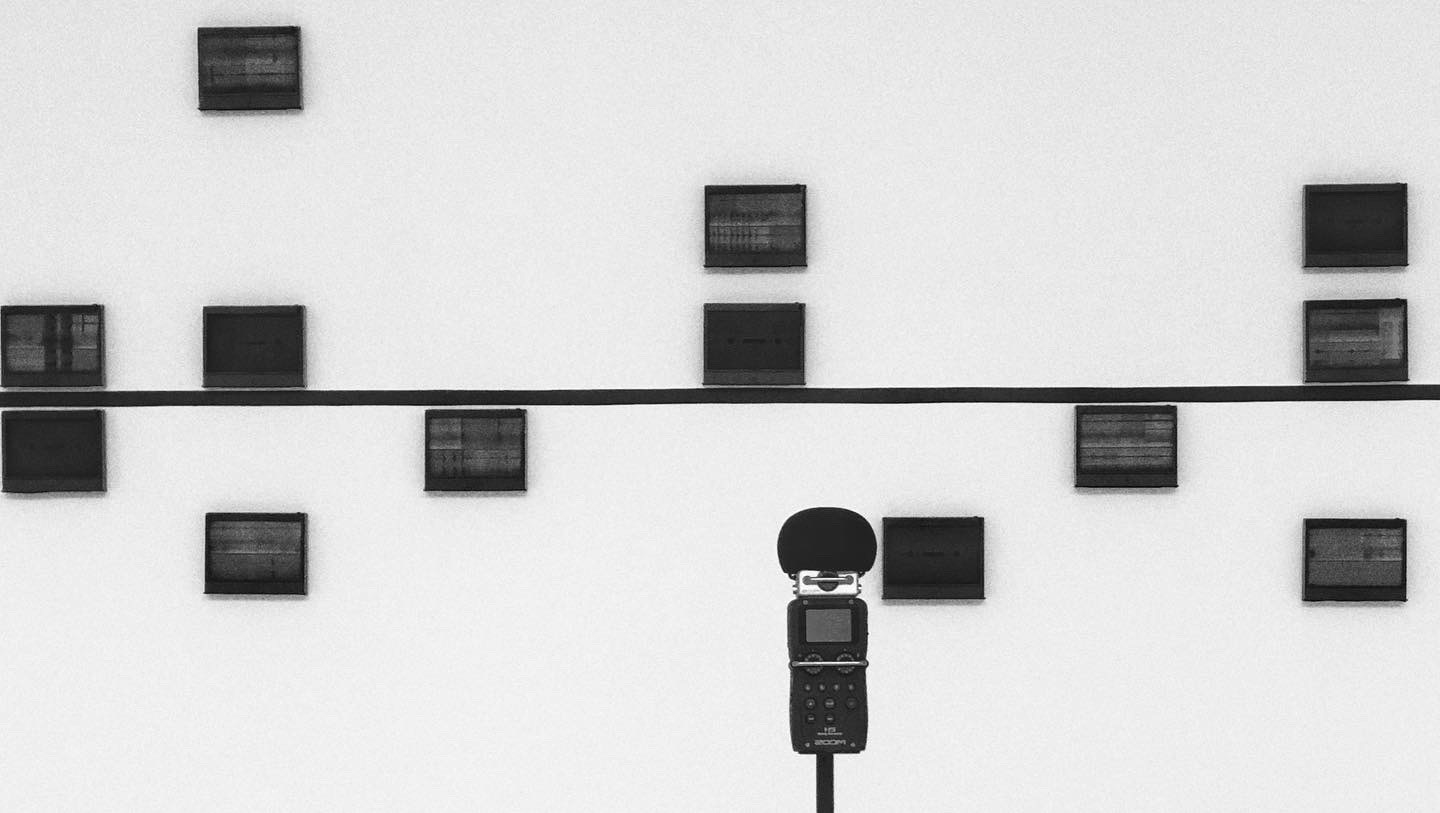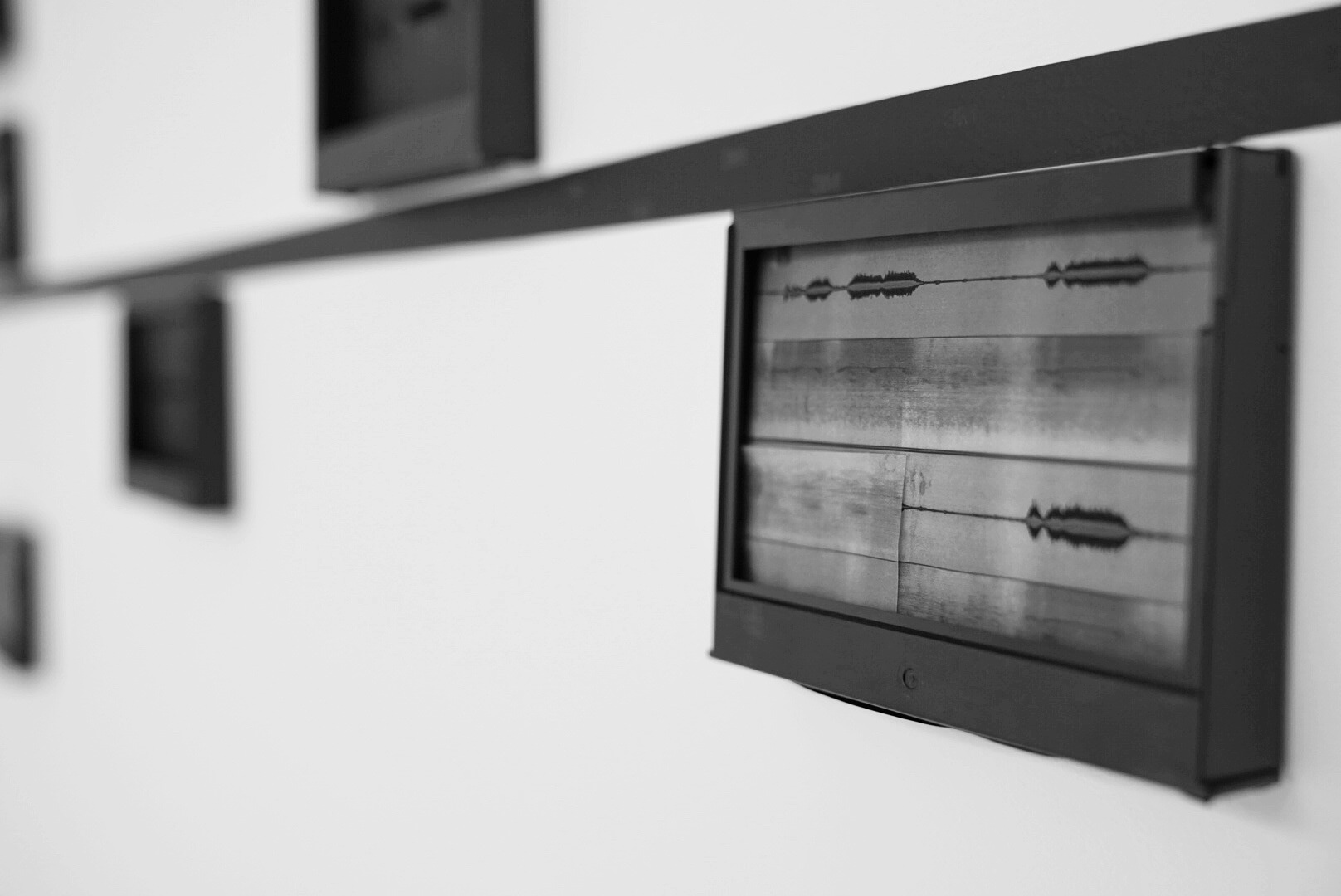 拉一條象徵性的時間線
我們在這期間
說了什麼
做了什麼
你無從知曉啊
一切發生的都已被篡改
因爲你也是缺席的狀態
The past has been frozen in these black boxes as the absent "present".
The linear time has been ruptured and rearranged.
The "present" has become the "past".
The silent graphics are presenting a new relationship between and among individuals, objects and spaces.
Commissioned version for WUJI NFT @ PHOTOFAIRS Shanghai 2021